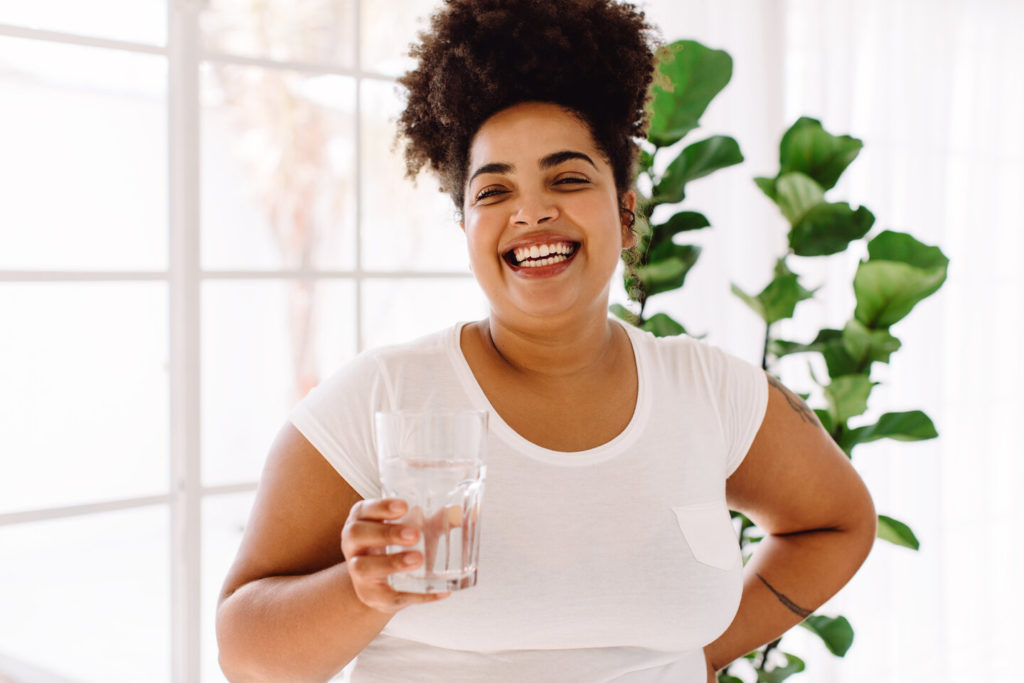 The Centre for Disease Control (CDC) stated that water fluoridation is one of the top 10 most important public health advances of the 20th century. Though you may know the importance of fluoride in keeping your teeth strong and healthy, how did this come about? When did we discover the benefits of fluoride? Read on to learn more about fluoride history!
The Colorado Brown Stain
In 1901, Colorado residents noticed that mysterious brown stains were appearing on their teeth. Frederick McKay, a young dental school graduate, moved to Colorado Springs and was astounded by this phenomenon. Some of the stains were so dark that it looked like their teeth were coated in dark chocolate. Since there was no mention of brown-stained teeth in dental literature at the time, residents suspected the cause could be things like eating too much pork or drinking inferior milk.
To discover the root of the stains, McKay worked with a renowned dental researcher named Dr. G. V. Black. After six years of research, the two were able to determine that almost 90% of children who had been born locally had stained teeth. They began to refer to the stains as "tooth mottling" and discovered that people who had them had a surprising resistance to tooth decay.
Off to Idaho
McKay went to Oakley, Idaho in 1923 to look into a recent increase in tooth mottling. Local parents told him that the stains began to appear shortly after a communal water pipeline that led to a warm spring five miles away was constructed. McKay examined the pipeline and found the water to be normal, but he still advised town leaders to use a nearby spring instead. Within a few years, the brown stains had disappeared.
Arkansas Aluminum
McKay then traveled to a ton named Bauxite, Arkansas, which was owned by an aluminum plant. Bauxite residents were also afflicted with mottled teeth. McKay had the town conduct a study on their water before returning to Colorado. H.V. Churchill, the aluminum company's chief chemist, found high levels of fluoride in the water. He informed McKay of his findings and urged him to test samples from Oakley and Colorado Springs. They were able to determine that increased levels of fluoride were the cause of tooth stains in all three places.
Michigan Experiment
Dr. Trendley Dean and Dr. Elias Elvove from The National Institute of Health (NIH) investigated water-borne fluoride and how it affects teeth. By the late 1930s, the NIH had concluded that fluoride levels up to 1.0 ppm (parts per million) would not cause tooth mottling, which was later renamed "fluorosis." Grand Rapids, Michigan voted to add fluoride to their water in 1945 to test whether it would help fight tooth decay. After 11 years, the cavity rate among children had dropped by more than 60%!
Today, the local drinking water of many cities and nearly every toothpaste and mouthwash on the market contain fluoride. Make sure you get the recommended amount of fluoride to keep your teeth healthy, happy, and bright!
About the Practice
With five talented dentists on staff and a team of compassionate Bedford oral health professionals, your teeth are in good hands with PeaksView Dental. They care for smiles of all ages and aim to help you learn to love your pearly whites. Additionally, they offer fluoride treatments to keep your teeth healthy and strong. To make an appointment or if you have questions about the benefits of fluoride, call (540) 586-8106 or visit their website.