Dental Implants – Bedford, VA
Sturdy New Roots for New Teeth
If you have missing teeth and are looking for ways to restore your smile, you've come to the right place! We believe that the dental implants we offer in Bedford are the ideal solution for many patients who want to have the strongest, most natural-looking set of teeth despite past oral health woes. Let's take a closer look at this potentially life-changing treatment, and after you've done some research on it, we warmly invite you to contact us for a personalized consultation, so you can learn if tooth replacement with dental implants in Bedford, VA is right for you.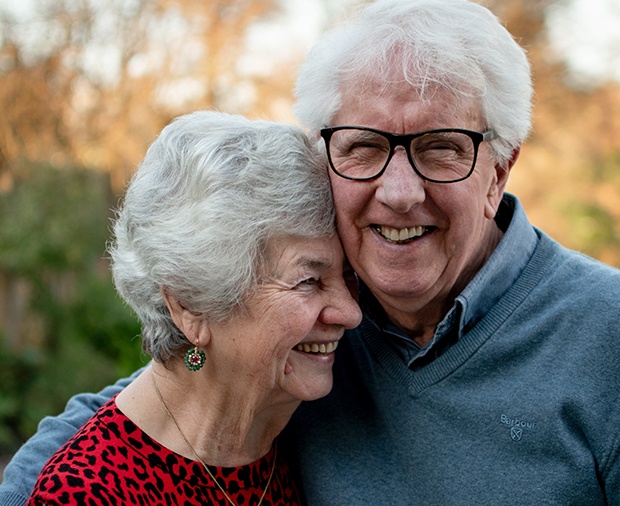 Why Choose PeaksView Dental for
Dental Implants?
In-House Implant Placement Available
Partnered with Experienced Specialists
Focus on Superior Customer Service
What are
Dental Implants?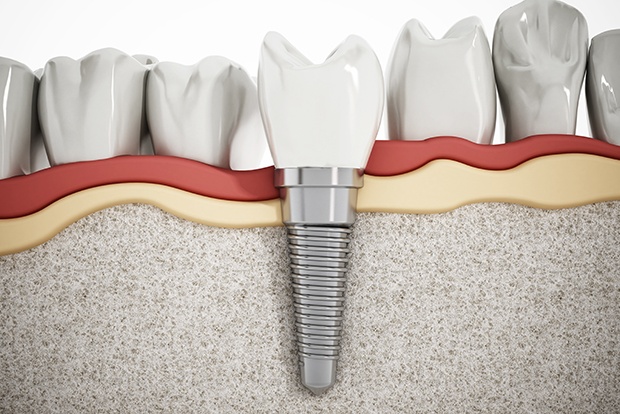 The most common implants are the endosteal type; that's just a fancy way of saying that they get surgically placed into the jaw. These small titanium posts bond with your body through a process known as osseointegration, which usually takes a few months. Once you're healed from your surgery, the implants will be able to act like natural tooth roots, providing the strong base possible for your restored smile.
The 4-Step Dental Implant Process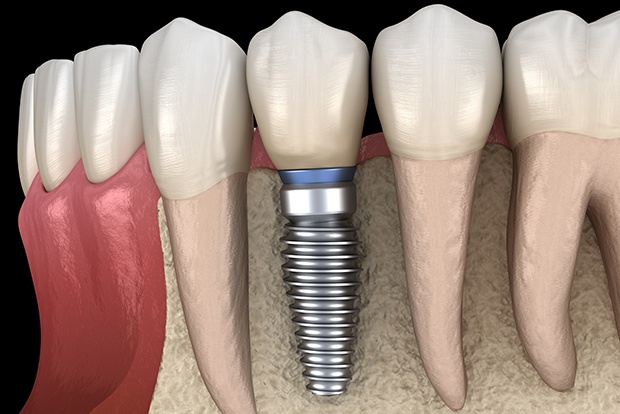 Step 1: You need to schedule a dental implant consultation at PeaksView Dental so that we can confirm that you're a viable candidate for implants. A treatment plan will be developed based on what we find.
Step 2: Implant surgery is performed. We're able to place implants ourselves, but if the situation calls for it, we can also refer you to a separate specialist.
Step 3: After three to six months, osseointegration will have taken place, fusing the implant and jawbone together. At this point, an abutment can be attached to the implant post.
Step 4: A crown, bridge, or denture will be fabricated and placed on your dental implants.
Benefits of
Dental Implants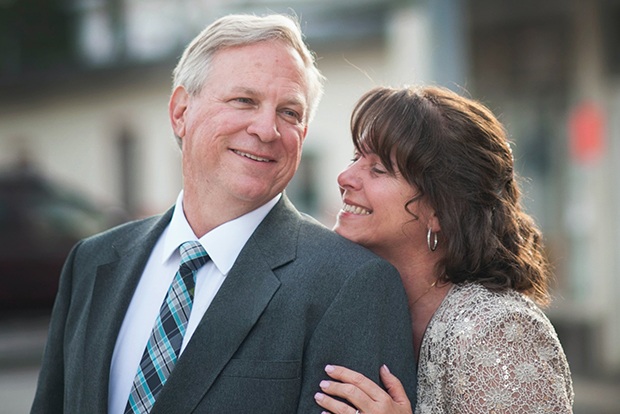 Once teeth are lost, the jawbone will start to shrink due to a lack of stimulation. However, implants can prevent this from happening; they take the place of natural tooth roots and perform the necessary functions to keep the bone healthy. Also, implants offer a level of strength and stability unmatched by other tooth replacements, letting you eat whatever you want and eliminating the risk of your new teeth slipping at inopportune moments. They're durable as well, typically lasting 30 years or more with minimal maintenance.
Who Can Dental
Implants Help?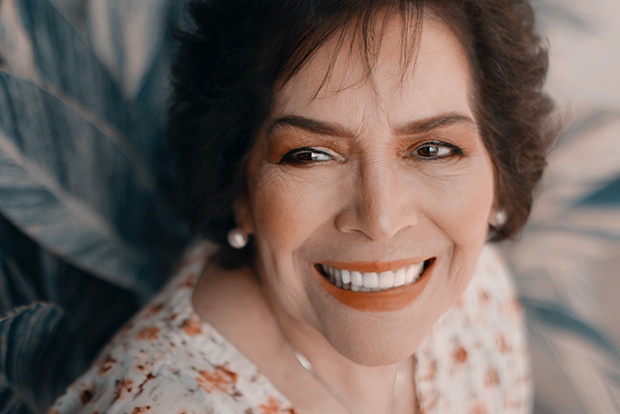 Implants are a fantastic way to replace missing teeth, but they aren't right for everyone. Here are some of the criteria that make for a good candidate:
Healthy jawbone – We want to make sure that your jaws are strong enough to support dental implants. If they've become thin or weak after tooth loss, a bone graft can often be done to fortify them.
Good hygiene habits – Implants can't get cavities, but they must be kept clean to keep the surrounding gum tissue healthy.
Stable general health – Certain conditions like uncontrolled diabetes, hemophilia, or severe immune problems can impact your capacity to heal after implant surgery.
Healthy gums – Healthy gum tissue is necessary to keep an implant solid and sturdy.
Missing Single Tooth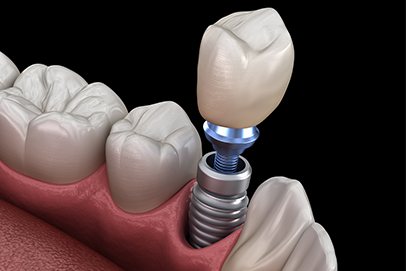 A single dental implant post will be placed in the empty space left by the tooth in question; after osseointegration, a crown is attached. Replacing a missing tooth with an implant will actively help prevent your remaining teeth from drifting into the gap and throwing off the alignment of your bite.
Missing Multiple Teeth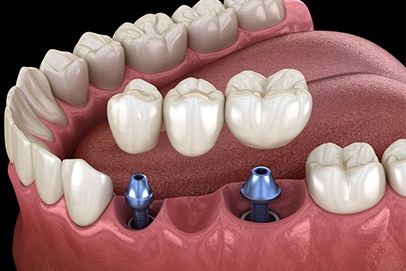 When consecutive teeth are missing, they can be replaced with a pair of implants and a dental bridge. Whereas a traditional bridge requires us to file down healthy teeth to make room for the restoration, implant bridges can be placed in the empty space in your mouth while leaving the rest of your smile alone.
Missing All of Your Teeth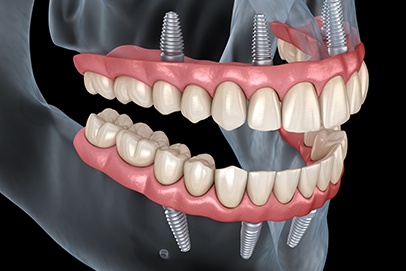 It's possible to restore your entire smile with personalized full dentures and four to six implant posts. Since implant dentures are anchored in place, they do not slip, and they do not require a specialized cleaning process; just brush them thoroughly like you would if they were natural teeth.
Learn More About All-On-4 Dental Implants
Understanding the Cost of Dental Implants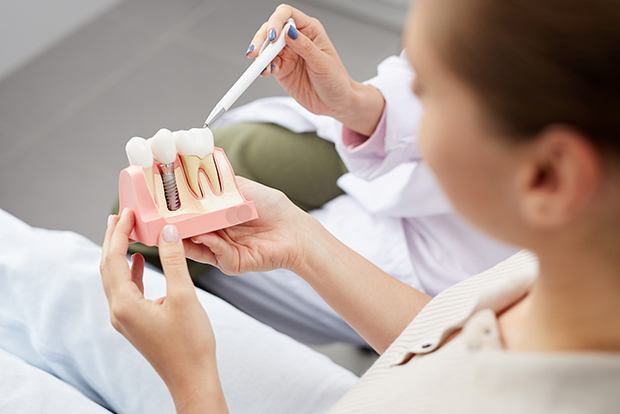 At PeaksView Dental, we don't offer cookie cutter treatments, because one size doesn't fit all. Each smile is unique and requires complete customization, which is why we can only give estimates for the cost of dental implants in Bedford after we've performed our initial exam and consultation. After we've considered many different factors for your specific case, we can provide you with a clear timeline and let you know what you would be responsible for paying.
Learn More
Preliminary Treatments & Dental Implant Surgery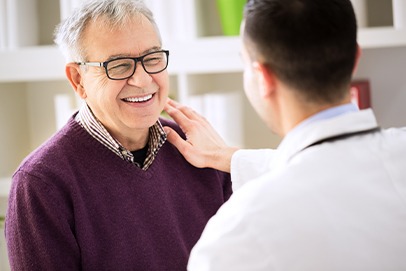 In some cases, before undergoing implant placement, there may be other procedures needed. For example, if you have gum disease or another oral health problem, we'll resolve the issue first. Perhaps you require a bone graft because the jawbone has lost significant density. These preliminary procedures can be essential for the success of dental implants and can increase the overall cost of implant treatment.
The Parts of Your Dental Implant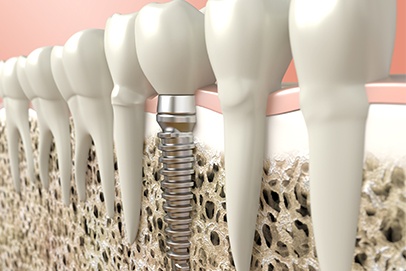 Once you've decided to move forward with implants, the implant posts will be surgically placed into your jawbone. Once the bone has surrounded the posts, you'll then receive the abutment(s), which connects the post to the restoration. Feel free to ask us questions at any point, and we'll do our best to guide you through the process.
Final Dental Implant Restoration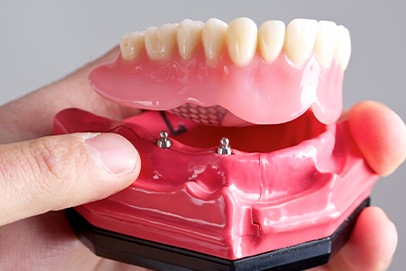 A significant portion of the cost of implants will depend on what kind of restoration you need. Obviously, full dentures will cost more than an implant-retained crown or bridge. Regardless of your needs, you can rely on our team for durable, natural-looking restorations and transparency at every step.
Does My Dental Insurance Cover Dental Implants?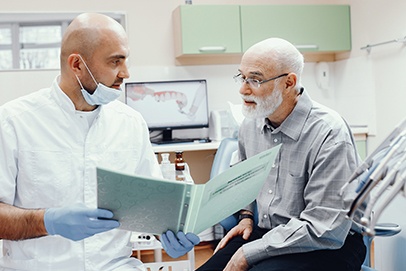 Coverage for dental implants varies from plan to plan. However, certain parts of the implant process, such as implant placement, are not typically covered by dental insurance while others, such as gum disease therapy, are. In general, restorations are included in insurance plans, reducing the cost you'll pay at that stage. At your consultation, our team can closely examine your insurance benefits and find ways to help you save on your implant costs.
Making Dental Implants Affordable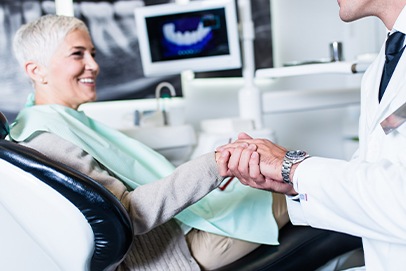 If you don't have dental insurance, you may think you have to pay full price for your dental implants, but we offer an in-house savings plan. In addition to providing you with routine oral care, this plan comes with a 20 percent discount on all services completed at PeaksView Dental, including dental implant services. Would you like to divide the total cost of treatment into monthly payments? We can help you apply for CareCredit and make it easier to pay for your implants.
Dental Implant Frequently Asked Questions
Given that millions of people have successfully restored their smiles with dental implants, you've probably heard about the many benefits they offer. But since having the procedure is a big decision, it's natural to have a few questions about it beforehand. Our outstanding team of dentists at PeaksView Dental has walked countless patients through the process and has put together answers to the most common questions we hear. But if you have questions that aren't included below, don't hesitate to get in touch!
Is dental implant surgery painful?
We completely understand why it seems like implant surgery would be painful, but our patients are always pleasantly surprised at how much easier it was than they expected. In fact, most people say it was no more difficult than having an extraction.
Also, keep in mind that your comfort is your surgeon's top priority from beginning to end, so they'll always start by ensuring that you're fully numb. Not to mention that sedation is available so that even our most nervous patients feel comfortable and at ease.
Will I need to take time off after my dental implant surgery?
The initial phase of healing takes about a week, but much of your discomfort will subside in the first two to three days. That's why we generally recommend that you take these few days off work to rest and recover after your surgery.
How long do dental implants last?
Dental implants are a wonderful long-term investment in your oral health because they have the potential to last a lifetime with proper care and maintenance. Just like your natural teeth, implants are most successful with good oral hygiene habits and regular checkups.
What are the chances of implant failure?
This question might be best answered by giving you the success rate for dental implants, which is around 95%. However, that drops to 85% in smokers, so we recommend that you quit using tobacco before having this procedure done.