Advanced Dental Services & Technology – Bedford, VA
Detail-Oriented, Precise Dental Treatments
Efficiency goes hand-in-hand with quality-of-care when it comes to dentistry, which is why we use the latest, most reliable dental technology in our dental office, like our digital X-ray imaging system and cone beam CT scanner. Not only do these help streamline each of your appointments by allowing us to develop detailed treatment plans and make accurate diagnoses, but they also make the process of doing so more comfortable for you. Read below to learn about some of the gadgets that we have around our dental office.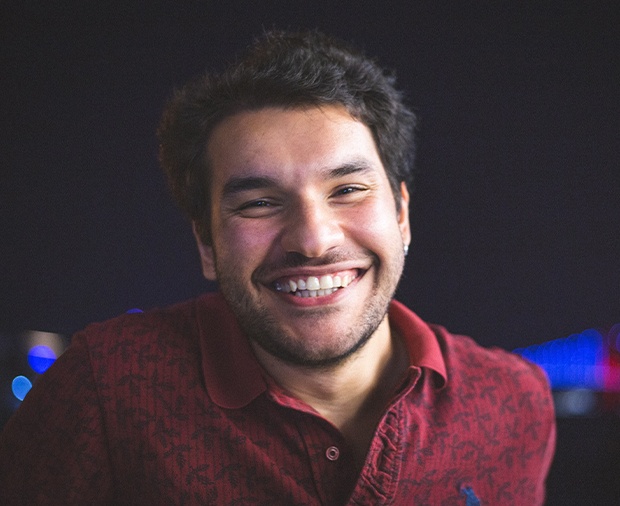 Committed to State-of-the-Art & Comfortable Dental Experiences
Accurate Imaging Systems
Detailed Treatment Plans
Focused on Patient Education
iMedit® Intraoral
3D Scanner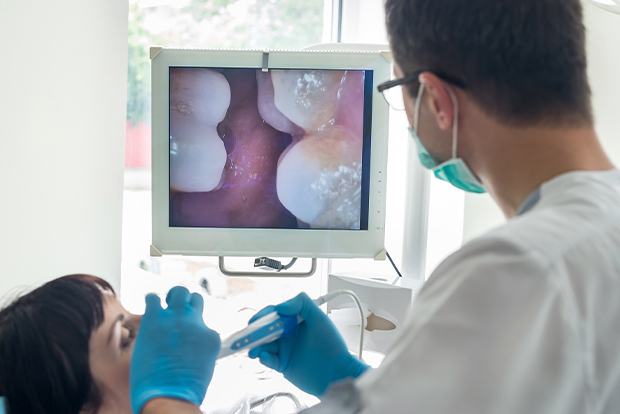 Intraoral cameras are small, handheld devices that we can maneuver around your mouth to see an up-close view of nooks and crannies that are otherwise difficult to see. Our dental office uses the iMedit® scanner for excellent clarity. We can view live footage or take still images of your teeth and gums, allowing us to thoroughly explain oral health issues and how recommended treatment plans will address them with an additional visual aid.
All-Digital
X-Rays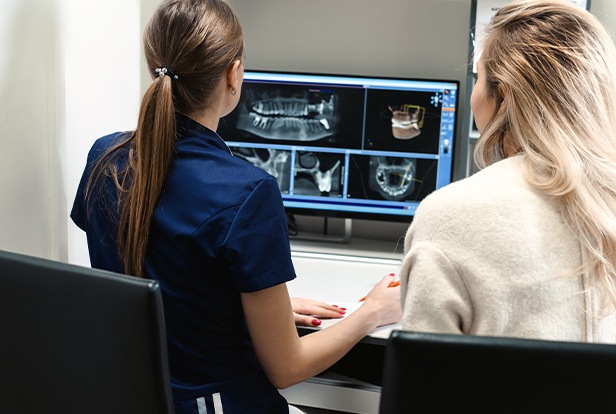 In the past, dentists would use film X-rays to view the area of your mouth that lies below the gumline. The issue was that the images could take quite some time to develop, and even then, they wouldn't always come out clearly, making it hard to diagnose problems. Digital X-ray imaging is more accurate, faster, and makes diagnosing problems and planning treatments much more efficient.
Learn More About Digital X-Rays
Vatech® 3D Cone
Beam Imaging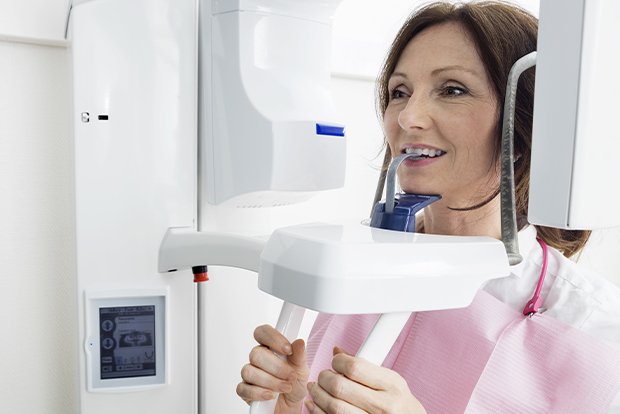 Our Vatech® cone beam CT scanner is a neat device that allows us to view a 3D, panoramic blueprint of your entire facial structure and mouth for diagnostics and planning. It only takes 15 to 30 seconds to capture the image, and we can see your dentition, the location of your sinuses and facial nerves, and even your jawbone. This helps us thoroughly and accurately plan out more complex treatment plans, like Invisalign and TMJ therapy. It's even helpful in cases of sleep apnea!
Digital
Impression System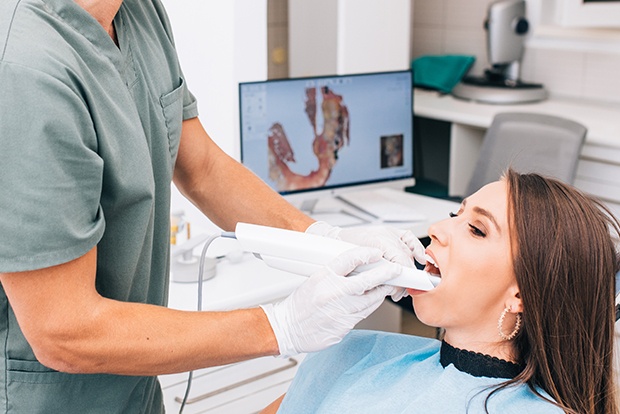 Have you ever needed to have impressions taken of your teeth to have a mouthguard, crown, denture, or other restoration crafted? Not only are these putty impressions uncomfortable, but because they require your mouth to be completely dry when taken, they can also be hard to take. Our digital impression system creates an accurate blueprint of your dental structure to send off to our laboratory to craft a perfectly-fitted restoration for you.
Soft Tissue Laser Dentistry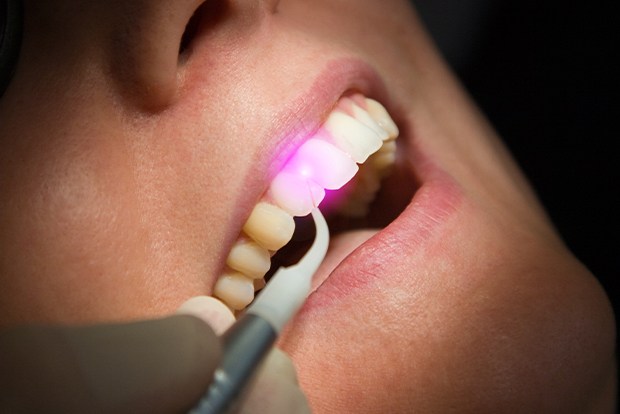 The soft tissue laser is a neat device that utilizes a concentrated beam of light to kill harmful oral bacteria and remove overgrown or damaged soft tissue in the mouth without the use of a scalpel or sutures. It cauterizes the area on-contact as well, reducing the risk of developing an infection and minimizing any bleeding.
SprintRay 3D Printer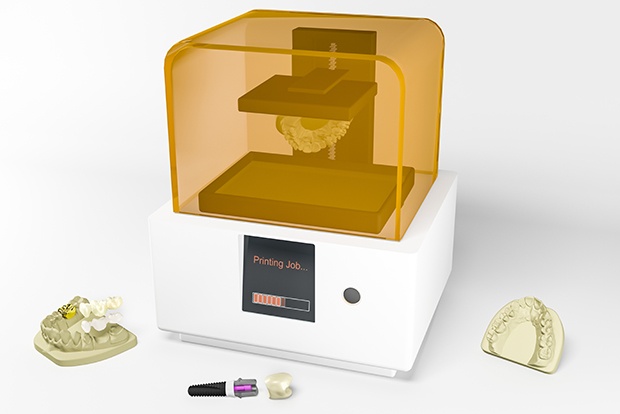 Our SprintRay 3D printer allows us to print custom-fitted mouthguards and occlusal splints from right in our dental office, so you won't have to wait for weeks to receive yours. These can be used to help minimize damage to your teeth by guarding them when you grind at night or shift your jaw comfortably forward to remove tension on your temporomandibular joints to ease jaw pain.