Children's Dentistry – Bedford, VA
Taking Care of Young Smiles
Did you know that tooth decay is considered the most common chronic childhood disease? Any child that's old enough to have teeth can get cavities, but being proactive about your little one's smile care can help you avoid the worst of tooth decay and other oral health problems. Is your child ready for their first checkup, or has it been at least six months since their last one? Call PeaksView Dental today to set up an appointment for children's dentistry in Bedford, VA, so we can take care of the most precious smiles in your life.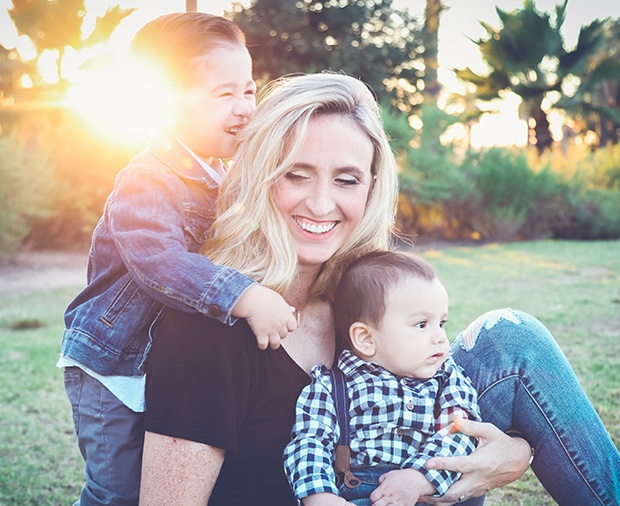 Why Choose PeaksView Dental for
Children's Dentistry?
Friendly, Gentle Dental Team Members
Extremely Efficient Dental Treatments
Variety of Services at Competitive Prices
Dental Checkups & Teeth Cleanings for Kids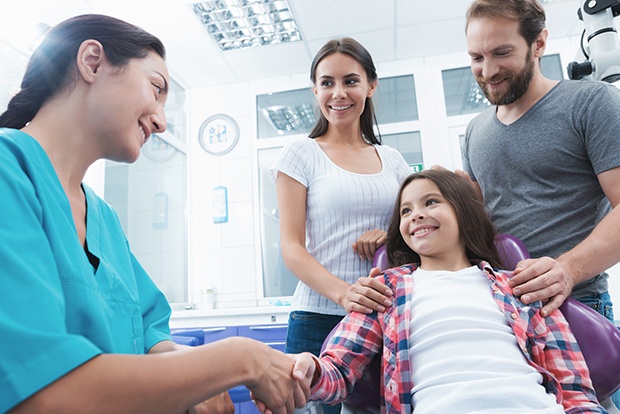 Our dental office is open to every member of your family – even the littlest patients! The truth is, the dental care you receive as a child can shape your whole attitude towards oral health for many years to come, which is why we work hard to create a fun and friendly atmosphere for your son or daughter where they feel at ease. Our gentle check-ups focus on keeping their growing smiles clean, as well as identifying any developmental concerns that could become more serious later on in life. Once they're old enough, we provide informative lessons on how to brush and floss correctly and provide them with small protective measures that make a big difference, such as dental sealants and fluoride treatment.
At PeaksView Dental, our doctors and staff members love seeing children! We understand how the care your son or daughter receives as a child can shape their perception of oral health while growing up, and we want to instill good values and an enthusiasm for the dentist's office as early as possible. Everyone who works at our Bedford dental office is great at providing a gentle, warm approach that helps kids feel at ease. We have toys available in our waiting room, TVs with kid shows at the ready in each room for their entertainment, as well as a prize bin for them to pick from at the end of their appointment – these fun amenities can make all the difference. If your child is nervous or scared, nitrous oxide (also known as "laughing gas") is available to help them feel more relaxed and content during treatment.
Dental Sealants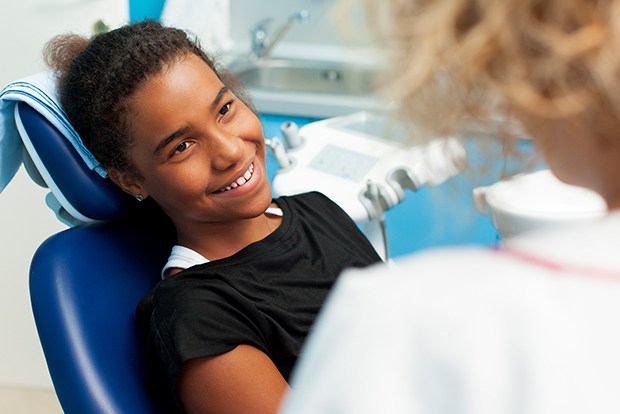 Dental sealants are thin, plastic coverings designed to fit over the chewing grooves of back teeth, effectively "sealing" the area so bacteria and food particles are less likely to accumulate and cause damage. This service can be extraordinarily helpful for younger patients who are still learning how to properly care for these hard-to-reach areas, as well as adults who struggle with teeth that are sensitive to decay. At PeaksView Dental, the application of dental sealants is fast and virtually painless, and with proper maintenance they can last for 10 years or more.
Pulp Therapy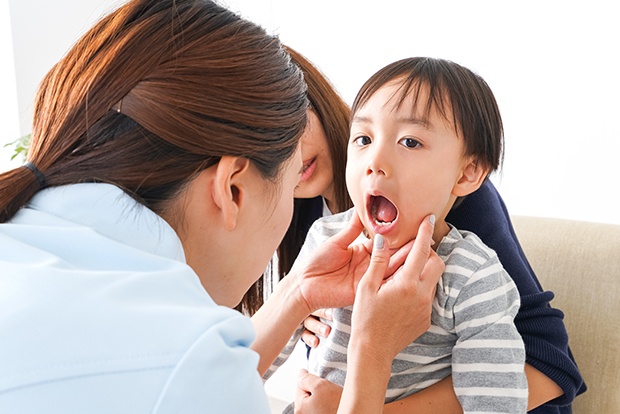 Both primary teeth and permanent teeth can suffer from pulp infections. If this happens, not only will your child experience painful toothaches, but their long-term oral health could suffer. Pulp therapy allows us to remove the infected tissue from inside of your child's teeth so that an extraction won't be necessary. Sometimes pulp therapy only involves removing part of the pulp, but there are situations where the entire tooth needs to be taken out to prevent further damage.
Tooth-Colored Fillings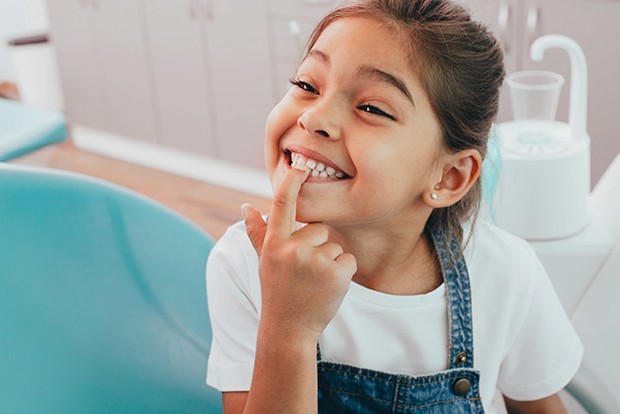 Using tooth-colored composite resin fillings instead of metal ones may be the best decision for your child for a variety of reasons. A tooth-colored filling bonds directly with the enamel of the teeth, thus supporting and strengthening the dental structure; in contrast, a metal filling could ultimately weaken the tooth in the long term. And of course, by using tooth-colored material instead of dark-colored metal, you can boost your child's confidence and make it easier for them to smile around their peers.