All-On-4 Dental Implants — Bedford, VA
A Faster Way to Restore a Complete Smile
Contrary to popular belief, replacing each missing tooth with a separate dental implant post is not the only option. At Peaks View Dental, we offer All-on-4 dental implants, allowing you to restore an entire arch of teeth with just four dental implant posts. Say goodbye to the inconvenience of traditional dentures slipping out of place! If you're interested in restoring your smile with this option, continue reading or make an appointment with us today to explore this treatment option further.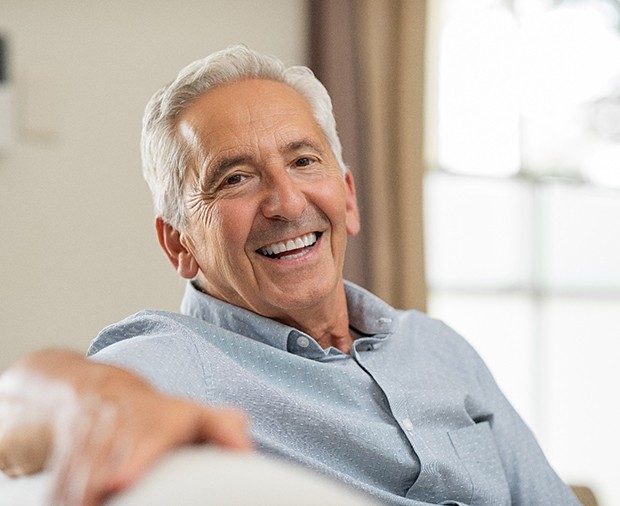 How Do All-On-4 Dental Implants Work?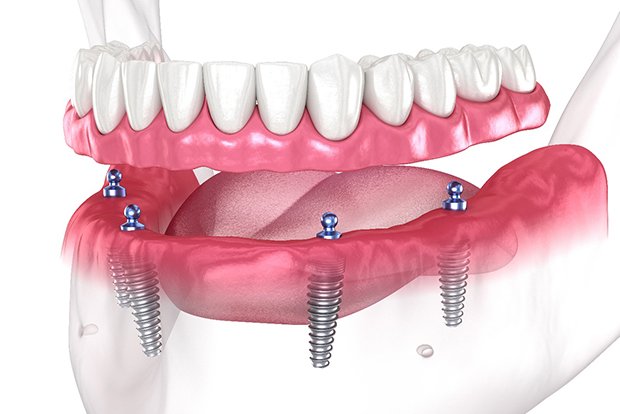 Dental implants are considered the best tooth replacement option, but they require sufficient jawbone density. All-On-4 dental implants offer a solution by anchoring a full denture securely with the least number of implants. Strategically placed, four implants are surgically inserted into the thickest, most stable part of the jawbone. The two posterior implants are set at 45-degree angles, reducing the need for bone grafting. Acting as tooth roots, abutments are attached to secure the denture, resulting in a comfortable and reliable smile that never slips out of place. Enjoy a worry-free, long-lasting solution for your dental needs.
Am I A Candidate for All-On-4 Dental Implants?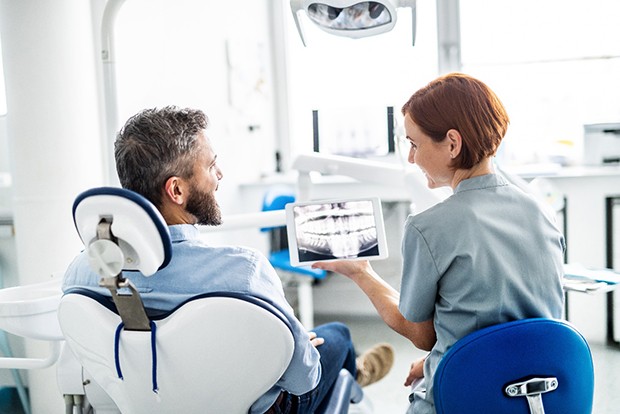 All-on-4 dental implants are an excellent solution for most adults experiencing tooth loss, including those with limited jawbone density, who may have been deemed unsuitable for traditional dental implants in Bedford. Thanks to strategic angling and placement of four implants, this procedure bypasses the need for bone grafting.
However, maintaining good oral health and avoiding harmful habits like smoking, poor oral hygiene, cavities, and gum disease is vital for preventing implant failure. With a commitment to excellent oral hygiene and overall health, you can embrace the advantages of All-on-4 implants for a confident smile.
Benefits of All-On-4 Dental Implants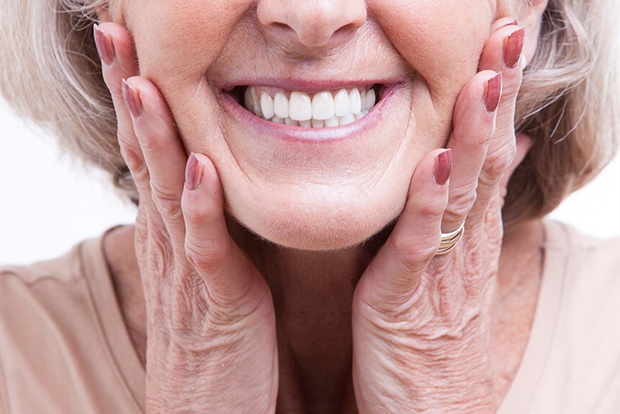 Still on the fence? Here are some incredible benefits of All-on-4 dental implants:
Permanently fixed in the mouth, allowing easy brushing like natural teeth without removal for cleaning
Provide a natural feel, blending seamlessly with your original teeth
Restore full chewing power, enabling the enjoyment of all your favorite foods
Prevent jawbone loss, contributing to a youthful and vibrant appearance
All-On-4 vs. Traditional Dental Implants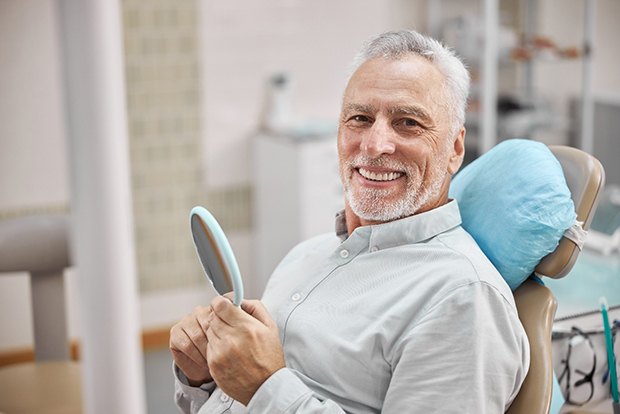 Although All-on-4 and traditional dental implants may appear similar, they hold significant differences, including:
Traditional implants may require up to 8 posts, leading to more surgery and increased expenses. All-On-4 only necessitates four implants.
All-on-4 often eliminates the need for bone grafting, a requirement in cases of insufficient jawbone for traditional implants. This accelerates treatment as healing time is reduced.
All-on-4 allows for a customized denture on the same day as the surgery, providing immediate benefits to patients.